You are unique, but why isn't your mattress? With Perzona, you are opting for a mattress completely configured to your body, your sleep and your wishes. Because we don't believe in one mattress for everyone; that is why it's time for a truly personal mattress. With a Perzona mattress, you can enjoy years of carefree sleeping comfort.
Watch commercial
MyScan Appointment
... wat maakt jou uniek?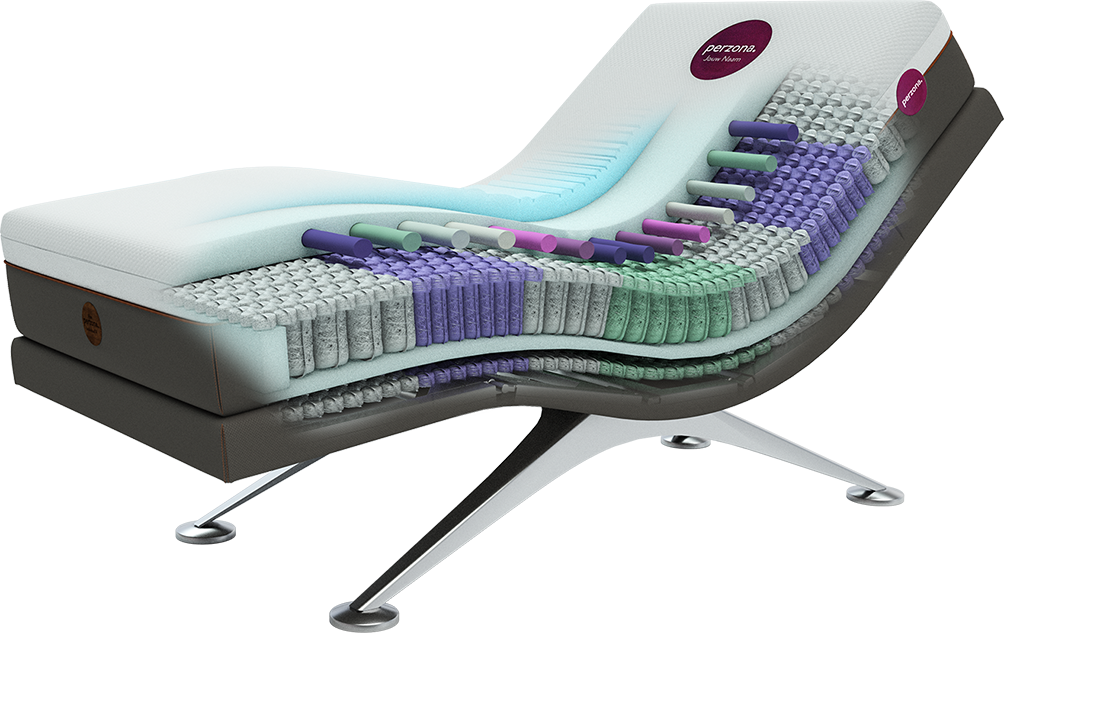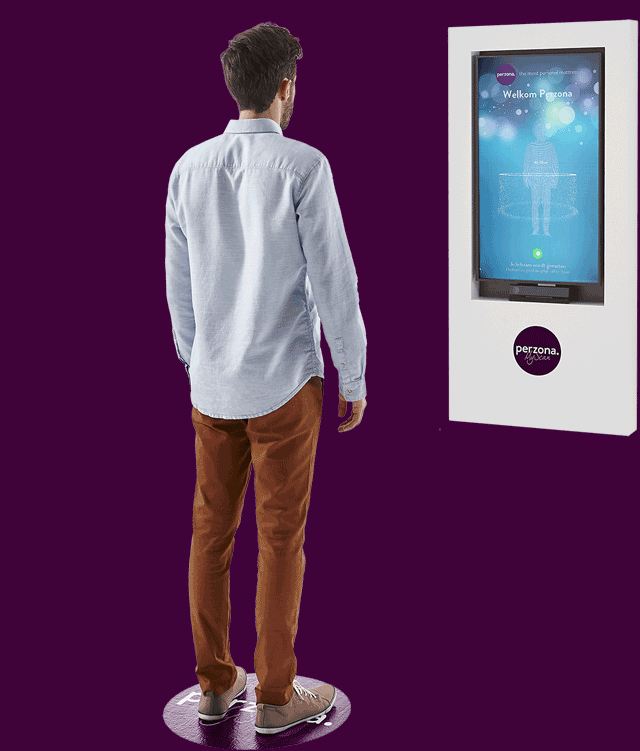 Your personal mattress with our unique MyScan measuring system
In just 3 steps, you can experience your personal mattress. We use our unique, patented MyScan measuring system to make a 3D scan of your body. Based on that, you will receive advice with customized support configured to your body.
More information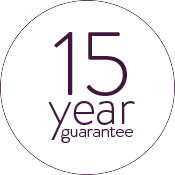 Easily register all your purchases to extend your warranty from the standard 2-year guarantee on mattresses and box-springs to a 15-year guarantee: reason enough to register your products. Please refer to the guarantee terms and conditions for further details. Follow the steps in the product registration to successfully complete registration.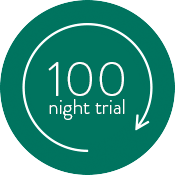 With our 100-night trial exchange guarantee, we don't only promise you perfect personalized sleeping comfort, but also warrant it.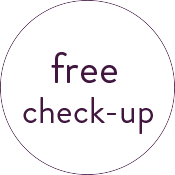 Your body changes over time, and it is therefore good to know that the Perzona Individual 14 and 10 mattresses can always be adjusted.*
perzonal stories
Denise wants colour and spirit.
All my friends have black beds: boring box-springs. I don't want that. I like colour in my home and in my bedroom! It's okay to be bold! What are you looking for in a bed?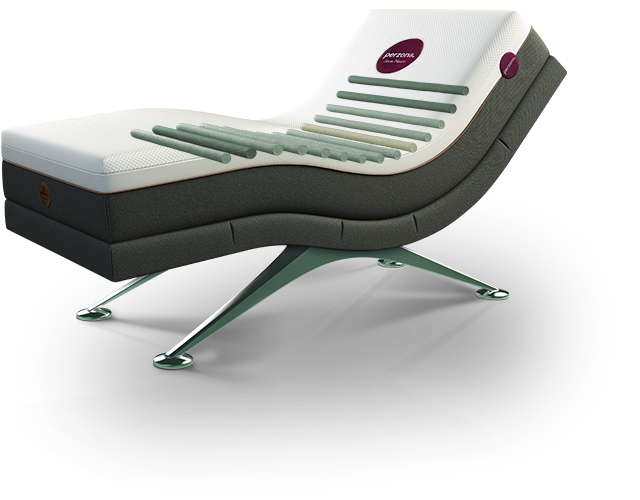 Demian wants personal design.
The Perzona design appealed to me right away. Designed by Ben Hoek. With a remote control for my bed. My name engraved in the mattress. You see it; I feel it: this is my bed. Period. What are you looking for in a bed?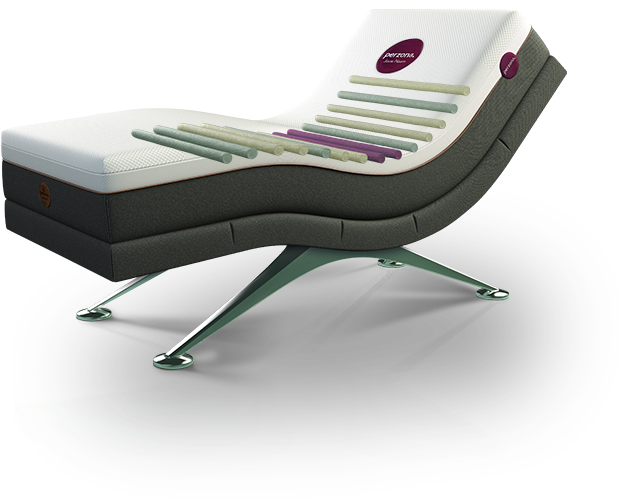 Klaas wants to enjoy himself.
I worked for years and now I want to enjoy myself. I go on holiday more often and look after my grandchildren a lot. My bedroom is a place where I can find peace, and my bed is very relaxing. I press the relax button on the remote control, and my bed goes into the relax position, which I set myself. It's lovely. What are you looking for in a bed?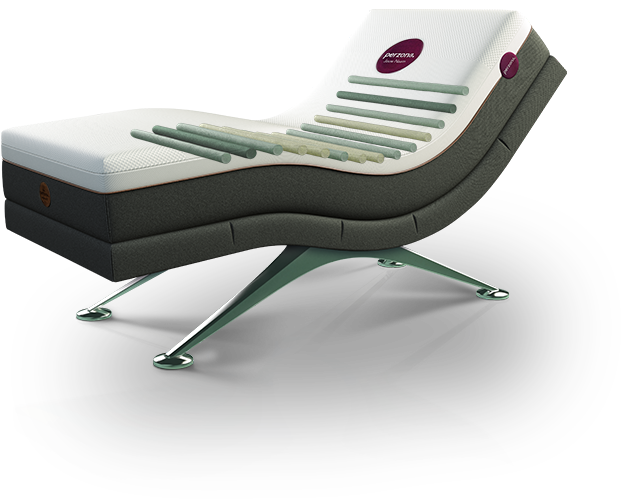 Anne wants quality.
I view and compare several brands before making a decision. Especially when it concerns something as important as your bed. I really wanted a mattress made for my body, and my life. More and more beds didn't make the cut. I was quick to choose Perzona. What are you looking for in a bed?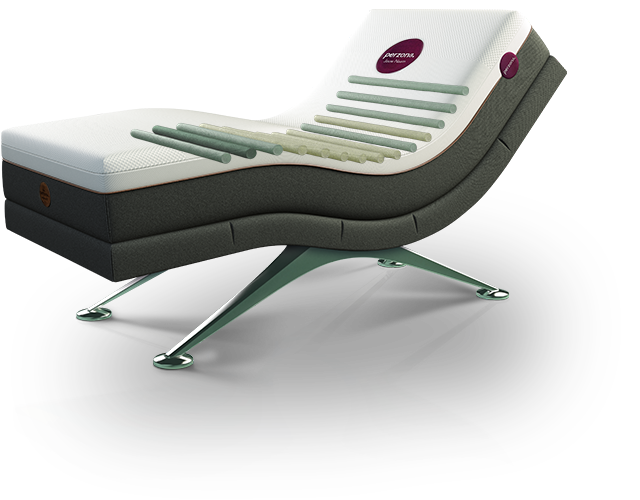 Danny wants to stay in shape.
It's important to me to stay in shape and I exercise almost every day to stay as fit as I can be. I have to regenerate within a short time, and to do so I need a bed that fits my body as perfectly as the sports gear I wear. What are you looking for in a bed?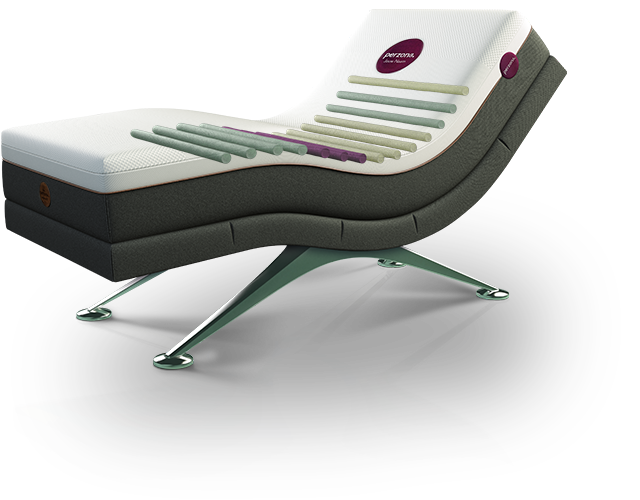 Ariane wants extra support.
I have a demanding job, am a full-time mother and I enjoy cooking for the whole family on the weekends. That always came very easily to me. But recently, I've been having back pain that's got worse. I tried lots of different mattresses, but I couldn't find one that was perfect for me. My Perzona is the only mattress that gives me that bit of extra support I need. What are you looking for in a bed?